Commercial Property Management & Landscaping Services
Commercial Property Management
At Premier Outdoor Services, we specialize in the management of your property, whether it be commercial and business or residential such as a summer home. Let us be your go-to guys for day-to-day upkeep year-round, as well as for your larger projects that pop-up from time to time. You will always be able to rely on our prompt service and attention to detail.
We offer complete packages to our Commercial clients which include lawn, fertilizing, mulch, portering, and general maintenance and repairs. There is no need to look to several providers for these services when Premier can be your 'one-stop-shop' for convenience and peace-of-mind. Call us today for a free estimate. 920-287-2263.
Day Porter
Shopping Centers
Office
Industrial
Retail
Asphalt
Repairs/Skin Patching
Lot Sweeping
Shopping Centers
Office
Industrial
Retail
Concrete Masonry
Repairs
Curbs
Maintenance
Painting
Graffiti Removal
Caulking
Building Repairs
Commercial Landscaping Services
Your landscaping provides your customers with a first impression of your business. At Premier Outdoor Services, we understand how important it is to wow them from the outside in. That's why our approach to commercial landscape design, installation and maintenance is more comprehensive than most providers. We go far beyond the basics of landscape maintenance and lawn mowing. Our lawn & garden professionals are trained to know the proper plants, shrubs, and trees for every type of soil and climate. It's how we keep our clients' properties looking their natural best throughout all four seasons.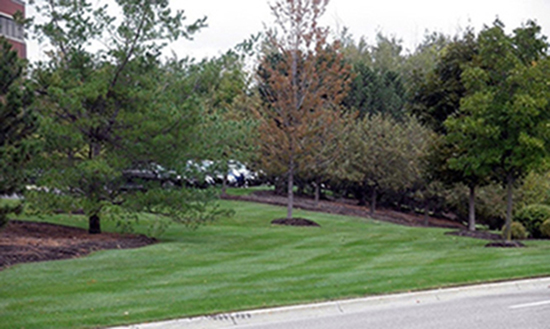 Seasonal programs: To ensure that each property looks its vibrant best in every season, we begin with a thorough spring cleanup, including sprucing up mulch areas. We then move to weekly services as the "high maintenance" warmer months take hold – this includes lawn mowing, weeding, flower maintenance, and debris pick-up, along with regular fertilizing, aerating, pruning, and insect/disease control. We finish the season with fall cleanup, cutting perennials back and preparing your property for winter. With a seasonal Premier Outdoor Services plan in place, you don't have to worry about scheduling visits. Your landscape maintenance just "happens" so you can focus on the important, money-making areas of your business.
True full-service commercial landscaping: Premier Outdoor Services is not merely a lawn-mowing service. We make it our business to visit sites before each season, identify unique needs and situations and work with you to design and install the appropriate trees, shrubs and plants to optimize the health and aesthetics of your grounds. We'll even e-mail or text you to keep you alerted to potential problems or important landscaping updates.
Why Premier Outdoor Services LLC for commercial landscaping?
» Cost savings realized quickly
» Full service - design, planting, irrigation, aerating, pruning, fertilizing, mowing, cleanup
» Consolidated services under a single four-season plan
» Reconcile just one invoice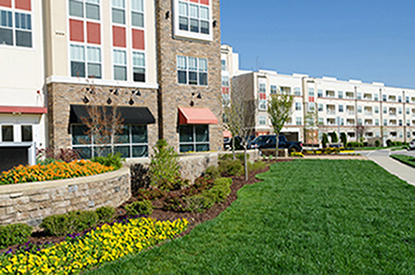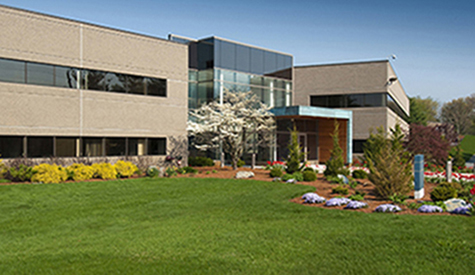 Commercial Lawn Mowing
We have over 12 years combined experience and knowledge on staff to ensure that our residential, commercial and municipal clients' lawns are cut at appropriate heights based on time of the season and weather factors. During dry times of the year we cut our lawns longer to prevent the ground drying out, we look out for the lawn and the customer's pocket book too! We don't just mow lawns in heat of the summer day when it's drying & browning out. We will site visit and determine if it needs services or if it can wait.
Our services include cutting, trimming and blowing walkways. We also watch for turf diseases and insects and provide early diagnosis and treatment for problem areas.
We offer per time mowing or Seasonal contracts. We can also do complete packages including Fertilizing, Spring and Fall Clean-ups & Pruning.